Shopping Cart
Your Cart is Empty
There was an error with PayPal
Click here to try again
Thank you for your business!
You should be receiving an order confirmation from Paypal shortly.
Exit Shopping Cart
Professional Career & CV Support
The CV BLACK HOLE! Does it really exist? How can I avoid it?
 So you have been on holiday and you have decided the company you work for is no longer right for you and you could secure better money / head room / promotion / flexibility or even a better line management relationship elsewhere (code – your boss is holding you back).
So how do you now make a move happen and secure interviews with quality employers?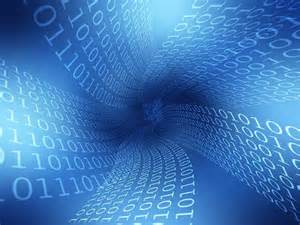 Many job seekers today will tell you that the most frustrating part of the job search is after they hit "send" and their CV's are sent out into application oblivion -- never to be seen again.
It's the common perception of the CV black hole -- a place where, instead of stars and planets, CV's and cover letters are just floating around, waiting to get sucked back to Earth and into a hiring manager's hands.
If a recruiter posts an attractive job, they will now get a few hundred responses. So what happens to your application materials when you apply for a job online? Who sees your CV? And, most importantly, what can you do to ensure that your CV doesn't fall into cyberspace?
Does a black hole really exist? All major employers and recruiters will now have a fully automated applicant-tracking system (ATS). Candidates would submit a CV and the ATS would import it automatically to the database. The ATS will then mine the CV against current openings using keyword searches. So ultimately, there is no guarantee that your submitted CV would be viewed by a human at any point if it doesn't hit the score needed to get past the software's minimum requirements.
So let me describe an ATS system: An applicant-tracking system is a software application designed to help organisations recruit employees more efficiently. Its primary function is to automate and streamline the recruitment process. ATS also provides the ability to track applicant statuses per job and enables users to streamline and automate application tracking with online employment applications, electronic candidate and recruiting forms, and configurable applicant flow reports and metrics. In short every one has them but very few candidates realise this.
 So How Can You Avoid the "Black Hole"? (and turn ATS to your advantage).
 Simply put, don't apply to jobs for which you are not qualified and make sure your CV works with modern ATS systems. Like any thing, if you invest in getting a CV that puts you on the top ten people on the ATS short list the recruiter is going to read your CV. Recruiters are doing this for their livelihood. If they receive your CV from the ATS system as a top ten application and think that there is a chance that you'll get hired, they'll respond -- usually right away. So how do you achieve this?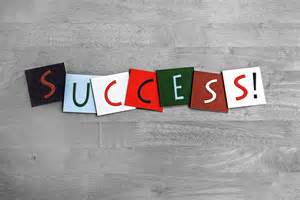 Optimise Your CV. "Most of my work as a CV expert is spent getting optimised data from the best ATS systems on the top 50 – 100 key words needed for a clients CV (to reflect the role(s) they want to apply for).
I then work with the client to understand how best to integrate the skills, knowledge and expertise they have within their own high impact CV. Most are just two pages long – but they jump off the page.
This ensures that when they apply their CV skips through the ATS de-selection process and gets them seen by a descision maker – and guess what - this transforms their success rate.
I cannot emphasis the advantage you get with the right keywords, keywords, keywords and content. To give you an idea of how smart ATS is, it will weigh more heavily those keywords which appear on the front page of your CV, because it thinks you're currently enacting those key terms.
So maybe now is the time to stop using a DIY CV and consider investing in a CV that markets you in the best way possible to secure the advancement and salary you deserve today.
JOHN
I hope you find these suggestions helpful - please share your own tips below - and do contact me for specific feed back via email or see me on LinkedIn HERE
John Hodgkinson is the Head of Newhampton CV - the London based Career Experts, and is one of the UK's leading CV writers. He is also a Partner at Aston Hill Selection, an international Executive Search Consultancy. His work includes advising on key career moves, CV writing, interview coaching and talent management. John has both worked and lived in the UK, France and Sweden. He enjoys blogging as a way to share his up to date knowledge of the modern recruitment process, career planning, advancement and related topics.
Please book mark this blog or ask to connect with John on LinkedIn if you would like to hear more from John in the future. Feel free to also connect via the Newhampton Web site: www.newhampton.co.uk Where you can request an expert review of your own CV. If you are thinking about an important career move - do feel free to get in touch with John to get some direct advice for a key application or to optimise your CV.
Career Goals – A Quick Question For You
How many of you didn't reach your 2015 Career Goals?
More importantly - What are you doing about it?
1. Have you got a clear strategy of what you can and should do to optimise your career progression for the next 1 – 2 years (please consider salary – security - head room/ advancement - your pension)?
2. Do yourself a favour, stop and think this through for 2 minutes & set a goal for 2016 - yes seriously.

3. Then act on this today to avoid loosing another year of your life in the wrong job, company or sector.
4. Ensure you keep up with colleagues, don't let them move ahead of you.
Is doesn't take long to plan a clear path to your own job, salary & career success, if you talk to some one with up to date knowledge & expertise.
So to prioritise YOU today - simply contact us and do something just for you for a change!
Email: [email protected]
Head your email "2016 Options", and tell us about your ideal career move - then await contact from one of our expert Consultants (all our work is in the strictest confidence).
Don't leave it to luck - make your own
John  
John is an expert recruiter, CV writer and careers advisor at Newhampton Consulting - one of the UK's leading career consultants.
To contact him use the contact form on the www.newhampton.co.uk web site or type in his name on LinkedIn.
 Get Some Clarity 
5 Steps to Optimise Your Approach to a Job Search.
Discovering which companies are growing the fastest is the start of the job search. So the very first step in your career transition, or executive job search should be research. So many people skip over this step quickly and do not take the time to really dig deep, consider their skill set as well as economic conditions when choosing target companies.
An excellent source of the Fastest Growing Companies is the UK FTSE 350 index (the London Stock Exchange currently lists over 1,000 companies). Here you can find a list of UK companies that showed the fastest growth rate in 2015. This would be a great place to start your research.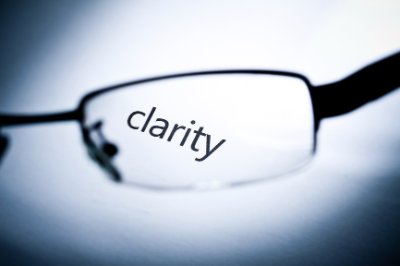 Step Two
Once you've located the companies you'd like to research, get some clarity on which companies you would like to work for. You should dedicate a great deal of your computer time visiting their websites and reading news updates.
Study what's happening at your chosen companies. Read pages on their products or services, their press releases (if it's a public company), biographies of the companies' principals, and any other information that will increase your knowledge of said companies. Your goal is to eventually make contact and communicate with people at your target companies, so it makes sense to know about the companies before you engage in conversation. This research will also help when composing your CV and cover letter and, of course, it will come into play at the interview.
Step Three
If you don't have familiar contacts at your favourite companies, you'll have to identify new potential contacts. You might be successful ferreting them out by calling reception, but chances are you'll have more success by utilizing LinkedIn's Companies feature. This feature of LinkedIn's is something my jobseekers have used to successfully make contact with people at their desired companies. Again, research is key in identifying the proper people with whom to speak.
Most likely you'll have first degree contacts that know the people you'd like to contact—contacts who could send an introduction to someone in the company. These contacts could include hiring managers, Human Resources, and directors of departments. If, on the other hand, you have a first degree contact at a company, she could initiate personal correspondence with the appropriate persons.
Step Four
Begin initial contact with those who you've identified as viable contacts. Your job is to become known to your desired companies. Will you be as well known as internal candidates? Probably not, but you need to try to be better known than the people who apply cold for the advertised positions—the 20% of the jobs that thousands of other people are applying for. Let's face it; going through the process of applying for jobs on the major job boards is like being one of many casting your fishing line into a pool where one job exists. Instead spend your time on researching the companies so you'll have illuminating questions to ask.
So, how do you draw the attention of potential employers?
A. Get a CV that has all the top Key Words for the role(s) you are targeting – In the first place it will be judged on the "ideal skills, knowledge and expertise" demonstrated in the CV against those defined by the employers HR team (if you are not sure how to do this – this is one of the core benefits of getting your CV written by an expert)

B. Try to send your CV directly to someone you've contacted at the company and ask that it be considered or passed on to other companies. The risk in doing this is to be considered presumptuous.
C. As well, your CV will most likely be generic and unable to address the employer's immediate needs. Again, a professionally written CV will be more targeted and aligned to the market place (so consider getting this done ASAP if you are serious about moving on or up).
D. Better still try to contact that someone via the phone and ask for an informational meeting. This is more acceptable than just sending your CV, for the reason mentioned above, but takes a great deal of courage. People these days are often busy and, despite wanting to speak with you, don't have a great deal of time to sit with you and provide you with the information you seek. So don't be disappointed if you don't get an enthusiastic reply. Note you can try to converse via LinkedIn in-mail if you can't get them on the phone or can set up the call in this way before hand – recommended).
E. Send a trusted and one-of-the-best-kept-secrets approach letter. The approach letter is similar to making a cold call to someone at a company, but it is in writing and, therefore, less bold. Employers are more likely to read an approach letter or LinkedIn in-mail than return your call. Unfortunately, it's a slower process and doesn't yield immediate results but it works! Again if you are unsure what to say consider getting this done by a professional long with your CV, if you are serious about moving.
F. Secure a meeting with the hiring manager or even someone who does what you do there continues your research efforts. You will ask illuminating questions that provoke informative conversation and ideally leads to meetings with other people in the company. At this point you're not asking for job, you're asking for advice and information.
Step Five
Sealing the deal. Follow up with everyone you contact at your selected companies. Send a brief e-mail or hard copy letter asking if they received your CV or initial introductory letter. If you've met with them, thank them for their time and valuable information they've imparted. Send your inquiry no later than 3 days after first contact.
For motivation, I suggest you read Never Eat Alone by Keith Ferrazzi (its on Amazon). It's probably the most recommended book in this area, and for good reason. Ferrazzi goes into great detail about his methods of building relationships through networking, while emphasizing the importance of constantly following up with valued contacts.
Remember finding a rewarding job is not easy, BUT this strategy will be a lot more productive than following the herd with countless random on-line applications!
In fact, the harder you work and more proactive you are, the greater the rewards will be. Your job is to secure an interview with a CV that promotes you at the next level, leading to the final prize, a new job offer.
A key part of this is planning to succeed, and your researching skills are essential to finding the companies for which you'd like to work, identifying contacts within those companies, and getting yourself known to important decision makers.
Good luck and I hope this helps and motivate you to take control of your career today. Your own feed back will be gratefully received.
John is an expert recruiter, CV writer and careers advisor at Newhampton CV - one of the UK's leading CV firms.
To contact him use the contact form on the www.newhampton.co.uk web site or type in his surname on LinkedIn.
The 6 Key Signs You Should Be Looking For Your Next Career Move in 2016

I'm going to give you 6 key indications that you should get a new and/or better job in 2016.
You will know in a minute if this is you (and I'll also share a free resource that'll help you to take the next step)…
But first, here's your initial tell-tale sign:
If you're reading this article and got this far – you probably deserve (and should actively be seeking) a new / better job.
 1. The act of stopping and reading this tells me (and you) that there's some part of you that knows you can and must do better in 2016!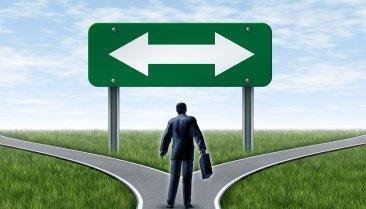 2. Are You A Frog About To Be Boiled?
There's an excellent metaphor in How to Avoid Work, a book written in 1949 that goes like this:
"When someone's doing a job they don't like, they get irritable. Their duties become monotonous, and their senses slowly dull." In this scenario, the author says:
"If you don't get out now, you may end up like the frog that is placed in a pot of fresh water on the stove. As the temperature is gradually increased, the frog feels restless and uncomfortable, but not uncomfortable enough to jump out. Without being aware that a change is taking place, he is gradually lulled into unconsciousness before he dies."
So, if you're feeling that "this environment is not for me" jump out of the pot before you no longer can!
3. You're Doing What You 'Should' Do
Ever feel like you're constantly doing things you 'ought to do' instead of what you want to do?
If the real reason you're working is to appease your parents / wife or husbands expectations, impress your friends, or do what you think your Great Grandfather would want you to do, then you're not being true to yourself – and you may eventually snap.
It's time to consider what you want in life, and take steps today to pursue it. Unhappy people are not high performers.
4. Work has become Monotonous
There's a difference between doing the occasional boring (or repetitive) task during an otherwise enjoyable work week – and working in an entire job that bores the life out of you.
If you're constantly thinking of better things to escape the mind-numbing boredom and repetition in a role, then it's time to make those dreams come true in 2016.
5. Co-Workers Bring You Down
People around us have a huge impact on our life, and often much more than you will realise.
So, if you don't get along with your manager or the Executive, find yourself picking up bad habits from your co-workers, or just can't wait to get away from them… then that's a pretty good sign the grass is going to be greener elsewhere.
6. You Say "No" To This Question Too Many Days in A Row
Here's the really big, final, decisive sign. It's from Steve Jobs' famous Stanford commencement speech, and it goes like this:
"When I was 17, I read a quote that went something like: "If you live each day as if it was your last, someday you'll most certainly be right." It made an impression on me, and since then, for the past 33 years, I have looked in the mirror every morning and asked myself: "If today were the last day of my life, would I want to do what I am about to do today?" And whenever the answer has been "No" for too many days in a row, I know I need to change something."
This speech is on U-tube and I suspect Mr. Jobs knew he was dying of cancer when he made it – every one only gets one life to live.
 Remember by being proactive you can look for a new role and you only have to take it when you find the RIGHT new role – so the risk is Zero.
 How should you start – most people waste a lot of time applying with a CV that undersells them or doesn't work with the modern software recruiters use to secure short list. Remember this is not just about moving – it's about up-selling yourself so ensure you this right.
So invest 10 minutes in finding out if your CV has the impact required to optimise this career move and save yourself hours of wasted time making weak applications.
You can get this without charge by completing the form on the link below – and start 2016 with a professional strategy for your next career move.
 Good luck and don't forget, wasting another year in the wrong job / salary / sector is your choice and yours alone - so get in touch and make 2016 a new start for your career.
Let me know if this helps & do get in touch for more information.
John Hodgkinson
John is the Head of Newhampton CV- the London based CV Experts, and is one of Europe's leading CV writers. He is also a Partner at Aston Hill Selection, an international Executive Search Consultancy. His work includes advising on key career moves, CV writing and interview coaching. He has worked with many leading corporate firms to ensure they appoint the best possible team or a key executive. John has both worked and lived in the UK, France and Sweden. He enjoys blogging as a way to share his up to date knowledge of the modern recruitment process and related topics.
Please 'Follow this blog if you would like to hear more from John in the future. Feel free to also connect via the NEWHMPTON CV Web site:
Where you can request an expert review of your own CV.
If you are thinking about an important career move - do feel free to get in touch via our web site, to get some direct advice for a key application or to optimise your CV.
Approaches That Set Ultra Successful Executives Apart
Ultra successful people delight themselves by blowing their personal goals out of the water. They succeed along many different dimensions of life—their friendships, their physical and mental health, their families, and their jobs (which they are not only good at but also enjoy).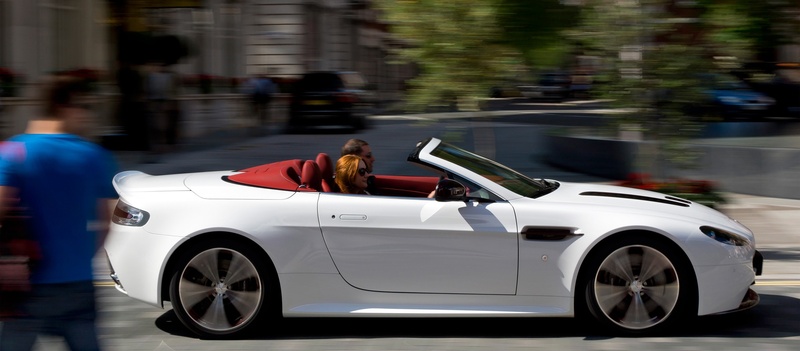 Our research confirms that ultra successful people have a lot in common. In particular, 90% of them are skilled at managing their emotions in order to stay focused, calm, and productive.
These super successful folks have high emotional intelligence (EQ), a quality that's critical to achieving your dreams.
While I've run across numerous effective strategies that ultra successful people employ to reach their goals, what follows are ten of the best. Some of these may seem obvious, but the real challenge lies in recognising when you need to use them and having the wherewithal to actually do so.
1. They're Composed
Ultra successful people are composed because they constantly monitor their emotions, they understand them, and they use this knowledge in the moment to react to challenging situations with self-control. When things go downhill, they are persistently calm and frustratingly content (frustrating to those who aren't, at least). They know that no matter how good or bad things get, everything changes with time. All they can do is adapt and adjust to stay happy and in control.
2. They're Knowledgeable
Super successful people know more than others do because they're constantly working to increase their self-awareness. They vow constant growth. Whenever they have a spare moment, they fill it with self-education. They don't do this because it's "the right thing to do"; they do it because it's their passion. They're always looking for opportunities to improve and new things to learn about themselves and the world around them. Instead of succumbing to their fear of looking stupid, truly exceptional people just ask the questions on their mind, because they would rather learn something new than appear smart.
3. They're Deliberate
Ultra successful people reach decisions by thinking things out, seeking advice from others, and sleeping on it. They know that (as studies show) impulsively relying too much on gut-instinct is ineffective and misleading. Being able to slow down and logically think things through makes all the difference.
4. They Speak with Certainty
It's rare to hear super successful people utter things like "Um," "I'm not sure," and "I think." Successful people speak assertively because they know that it's difficult to get people to listen to you if you can't deliver your ideas with conviction.
5. They Use Positive Body Language
Becoming cognizant of your gestures, expressions, and tone of voice (and making certain they're positive) draws people to you like ants to a picnic. Using an enthusiastic tone, uncrossing your arms, maintaining eye contact, and leaning towards the person who's speaking are all forms of positive body language that super successful people use to draw others in. Positive body language makes all the difference in a conversation because how you say something can be more important than what you say.
6. They Leave a Strong First Impression
Research shows that most people decide whether or not they like you within the first seven seconds of meeting you. They then spend the rest of the conversation internally justifying their initial reaction. This may sound terrifying, but by knowing this, you can take advantage of it to make huge gains in how people respond to you. First impressions are tied intimately to positive body language. A strong posture, a firm handshake, a smile, and open shoulders help ensure that your first impression is a good one. On paper your CV & LinkedIn profile need to create the same quality first impression – very few DIY documents do (perhaps now is the time to at least get a professional second opinion)

7. They Seek Out Small Victories
Successful people like to challenge themselves and compete, even when their efforts yield only small victories. Small victories build new androgen receptors in the areas of the brain responsible for reward and motivation. The increase in androgen receptors increases the influence of testosterone, which further increases their confidence and eagerness to tackle future challenges. When you achieve a series of small victories, the boost in your confidence can last for months.
8. They're Fearless
Fear is nothing more than a lingering emotion that's fuelled by your imagination. Danger is real. It's the uncomfortable rush of adrenaline you get when you almost step in front of a bus. Fear is a choice. Exceptional people know this better than anyone does, so they flip fear on its head. Instead of letting fear take over, they are addicted to the euphoric feeling they get from conquering their fears.
10. They're Honest
Super successful people trust that honesty and integrity, though painful at times, always work out for the best in the long run. They know that honesty allows for genuine connections with people in a way that dishonesty can't and that lying always comes back to bite you in the end. In fact, a Notre Dame study showed that people who often lied experienced more mental health problems than their more honest counterparts.
11. They're Grateful
Ultra successful people know that it took a lot of ambition, passion, and hard work to get where they are in life. They also know that their mentors, colleagues, families, and friends all played a huge role in their success. Instead of basking in the glory of achievement, super successful people recognise others for the wonderful things they've done for them. If you don't have a career mentor you may be missing out – we often advise people on who / how and when if your not sure.
Bringing It All Together
These habits can make any of us more successful if we use them every day. Give them a try and see where they take you, and make 2015 the year you lifted your own career up to the next level of performance.
John Hodgkinson
CV Expert and Executive Head Hunter:  
What other habits set ultra successful people apart? Please share your thoughts in the comments section below as I learn just as much from you as you do from me.

John is the Head of Newhampton CV- the London based CV Experts, and is one of Europe's leading CV writers. He is also a Partner at Aston Hill Selection, an international Executive Search Consultancy. He enjoys blogging as a way to share his up to date knowledge of the modern recruitment process and related topics. Follow this blog every month & feel free to also connect via the NEWHAMPTON CV Web site: www.newhampton.co.uk where you can request his expert analysis or the Key Wording of your own CV.
If you are thinking about an important career move - get some direct advice for a key application or to optimise your CV & Make this Your Year
/