Shopping Cart
Your Cart is Empty
There was an error with PayPal
Click here to try again
Thank you for your business!
You should be receiving an order confirmation from Paypal shortly.
Exit Shopping Cart
Professional Career & CV Support
| | |
| --- | --- |
| Posted on July 19, 2016 at 8:20 AM | |
The CV BLACK HOLE! Does it really exist? How can I avoid it?
 So you have been on holiday and you have decided the company you work for is no longer right for you and you could secure better money / head room / promotion / flexibility or even a better line management relationship elsewhere (code – your boss is holding you back).
So how do you now make a move happen and secure interviews with quality employers?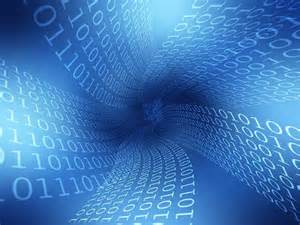 Many job seekers today will tell you that the most frustrating part of the job search is after they hit "send" and their CV's are sent out into application oblivion -- never to be seen again.
It's the common perception of the CV black hole -- a place where, instead of stars and planets, CV's and cover letters are just floating around, waiting to get sucked back to Earth and into a hiring manager's hands.
If a recruiter posts an attractive job, they will now get a few hundred responses. So what happens to your application materials when you apply for a job online? Who sees your CV? And, most importantly, what can you do to ensure that your CV doesn't fall into cyberspace?
Does a black hole really exist? All major employers and recruiters will now have a fully automated applicant-tracking system (ATS). Candidates would submit a CV and the ATS would import it automatically to the database. The ATS will then mine the CV against current openings using keyword searches. So ultimately, there is no guarantee that your submitted CV would be viewed by a human at any point if it doesn't hit the score needed to get past the software's minimum requirements.
So let me describe an ATS system: An applicant-tracking system is a software application designed to help organisations recruit employees more efficiently. Its primary function is to automate and streamline the recruitment process. ATS also provides the ability to track applicant statuses per job and enables users to streamline and automate application tracking with online employment applications, electronic candidate and recruiting forms, and configurable applicant flow reports and metrics. In short every one has them but very few candidates realise this.
 So How Can You Avoid the "Black Hole"? (and turn ATS to your advantage).
 Simply put, don't apply to jobs for which you are not qualified and make sure your CV works with modern ATS systems. Like any thing, if you invest in getting a CV that puts you on the top ten people on the ATS short list the recruiter is going to read your CV. Recruiters are doing this for their livelihood. If they receive your CV from the ATS system as a top ten application and think that there is a chance that you'll get hired, they'll respond -- usually right away. So how do you achieve this?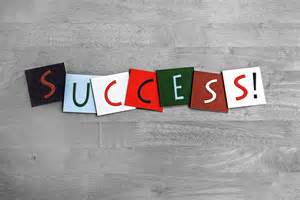 Optimise Your CV. "Most of my work as a CV expert is spent getting optimised data from the best ATS systems on the top 50 – 100 key words needed for a clients CV (to reflect the role(s) they want to apply for).
I then work with the client to understand how best to integrate the skills, knowledge and expertise they have within their own high impact CV. Most are just two pages long – but they jump off the page.
This ensures that when they apply their CV skips through the ATS de-selection process and gets them seen by a descision maker – and guess what - this transforms their success rate.
I cannot emphasis the advantage you get with the right keywords, keywords, keywords and content. To give you an idea of how smart ATS is, it will weigh more heavily those keywords which appear on the front page of your CV, because it thinks you're currently enacting those key terms.
So maybe now is the time to stop using a DIY CV and consider investing in a CV that markets you in the best way possible to secure the advancement and salary you deserve today.
JOHN
I hope you find these suggestions helpful - please share your own tips below - and do contact me for specific feed back via email or see me on LinkedIn HERE
John Hodgkinson is the Head of Newhampton CV - the London based Career Experts, and is one of the UK's leading CV writers. He is also a Partner at Aston Hill Selection, an international Executive Search Consultancy. His work includes advising on key career moves, CV writing, interview coaching and talent management. John has both worked and lived in the UK, France and Sweden. He enjoys blogging as a way to share his up to date knowledge of the modern recruitment process, career planning, advancement and related topics.
Please book mark this blog or ask to connect with John on LinkedIn if you would like to hear more from John in the future. Feel free to also connect via the Newhampton Web site: www.newhampton.co.uk Where you can request an expert review of your own CV. If you are thinking about an important career move - do feel free to get in touch with John to get some direct advice for a key application or to optimise your CV.
Categories: Career and CV Advice
/