Shopping Cart
Your Cart is Empty
There was an error with PayPal
Click here to try again
Thank you for your business!
You should be receiving an order confirmation from Paypal shortly.
Exit Shopping Cart
Professional Career & CV Support
| | |
| --- | --- |
| Posted on November 11, 2016 at 6:10 AM | |
The 5 Key Tips for Career Advancement From a Seasoned Head Hunter  
I often get asked "If I am motivated to move up the career ladder what actions should I take"
Whether you want to progress in your current career, or change tack, it can often be difficult to secure your own career progression at the pace you want (glass ceilings, lack or head room, your boss takes all the credit etc).
Achieving your career goals is not an overnight job, but making sure you plan effectively, set realistic time lines, create clear objectives, and perform well in your role plays a significant part in securing good annual pay increases and moving up the career ladder.
To assist you with your own career plan, here are the habits of the people I know who have achieved significant career progression:
1. Don't Flog a Dead Horse – It Won't Win the Race!
Many people continue working within companies or sectors that are failing or have long term issues. Remember Ericsson Mobile phones and Block Buster Video. Both examples of market leading organisations that needed to change their business strategy or product, but just didn't. I am not sure how many petrol stations we will need in ten years, with the new legislation that will only allow the sale of Zero emission (electric) cars. So if your current employer is not one that is likely to do well in the next 12-36 months, find one that is.

2. Promote Your Successes & Manage Your Weakness
The ability to take responsibility for your actions at work is essential, whether it's for the successes or for the failures. Taking credit for positive outcomes makes your accomplishments clear to your superiors and your sector, and don't forget to include the most important ones on your LinkedIn Profile page (or better still secure a pier or client recommendation highlighting the benefits you bring).
3. Test Your Value (Your employer wants you to achieve goals – why not set them some)!
Set aside time to ask your boss about your career progression, and discuss the potential ways you could develop within the business. Share your career goals with your employer, and let them know exactly where you're planning to go in the future. If you're stuck, consider talking to me about creating your own career development plan to help show succinct objectives and actions. This will give you a much better view of your value to you employer and if they want to keep you on board. You can agree progression targets and dates with your boss, so your career keeps moving in the right direction. You only get one career and waiting several years for a gap to develop will often lead to disappointment.
4. Are They Investing In You?
Also ask yourself if your employer is interested in improving your skill set to support high performance. The world is going to change a great deal in the next ten years with artificial intelligence and technology playing an increasing role in high performance. Are they up-skilling you - are you prepared?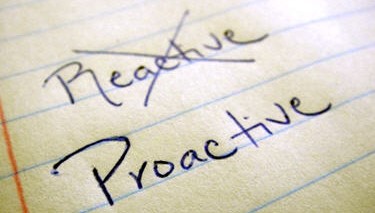 5. In Summary, Don't settle for Second Best.
If the company you're currently working for doesn't allow career progression in your preferred direction, it might well be time to move on.
The last thing you want is to be stuck in a dead end position, just because you had some hope that it might, possibly, someday, turn into the career you actually want. So, consider better options, make a plan, and if you can't move forward where you are, see what else is out there. Quite often the people I work with are missing out on pursuing their dream career path without even realising it.
Whether you want to stay in your current industry, but you've reached your peak at the company you're at, or you want to change careers completely, finding a new position might well be the best way to fulfil your career goals and prevent you from being let behind.
One thing is sure - You need to make YOU a priority and getting a clear 5 year career plan (with financial goals) is key. I hope this helps and it you want a confidential chat about your next step and the best way to achieve it, please message me and I will arrange a call in or outside of office hours.
John Hodgkinson is the Head of Newhampton CV - the London based Career Experts, and is one of the UK's leading CV writers. He is also a Partner at Aston Hill Selection, an international Executive Search Consultancy. His work includes advising on key career moves, CV writing, interview coaching and talent management. John has both worked and lived in the UK, France and Sweden. He enjoys blogging as a way to share his up to date knowledge of the modern recruitment process, career planning, advancement and related topics.
Contact John at: [email protected]
Or Linkedin: https/uk.linkedin.com/in/johnaskthecvexpert
Categories: None
/