Shopping Cart
Your Cart is Empty
There was an error with PayPal
Click here to try again
Thank you for your business!
You should be receiving an order confirmation from Paypal shortly.
Exit Shopping Cart
Professional Career & CV Support
| | |
| --- | --- |
| Posted on March 23, 2017 at 8:35 AM | |
Key Steps to Better Employ LinkedIn During a Job Search
Searching for a job can be slow if you constrain yourself to the typical tools such as online jobs boards, trade publications, Craigslist, and networking with only your close friends / contacts.
In today's job market, you need to use all the weapons that you can, and one that many people don't—or at least don't use to the fullest extent, is LinkedIn.
LinkedIn has over 330 million members in over 140 industries. Most of them are adults, employed, and not looking to post something on your Wall or date you.
Executives from all the Fortune 500 companies are on LinkedIn. Most have disclosed what they do, where they work now, and where they've worked in the past. Talk about a target-rich environment, and the core service is free. Here are ten tips to help use LinkedIn to find a job. If you know someone who's looking for a job. Before trying these tips, make sure you've filled out / optimsied your profile and added at least twenty connections. 
 1. Get the word out. If you can tell your network that you're looking for a new position because a job search these days requires the "law of big numbers" There is no stigma that you're looking right now, so the more people who know you're looking, the more likely you'll find a job. Recently, LinkedIn added "status updates" which you can use to let your network know about your newly emancipated status to recruiters. LinkedIn updates can also be withheld from members of your existing network or company (ask us how if you don't know via LinkedIn).
2. Get LinkedIn recommendations from your colleagues. A strong recommendation from your manager highlights your strengths and shows that you were a valued employee. This is especially helpful if you were recently laid off, and there is no better time to ask for this than when your manager is feeling bad because she laid you off. If you were a manager yourself, recommendations from your employees can also highlight leadership qualities.
3. Find out where people with your backgrounds are working. Find companies that employ people like you by doing an advanced search for people in your area who have your skills. For example, if you're a web developer in Seattle, search profiles in your zip code using keywords with your skills (for example, JavaScript, XHTML, Ruby on Rails) to see which companies employ people like you.
4. Find out where people at a company you want to target came from. LinkedIn "Company Profiles" show the career path of people before they began work there. This is very useful data to figure out what a company is looking for in new hires. For example, Microsoft employees often worked at Hewlett-Packard and Oracle.
5. Add your LinkedIn profile URL to your signature file on email – And anywhere else you have an online profile (Facebook, MySpace, etc)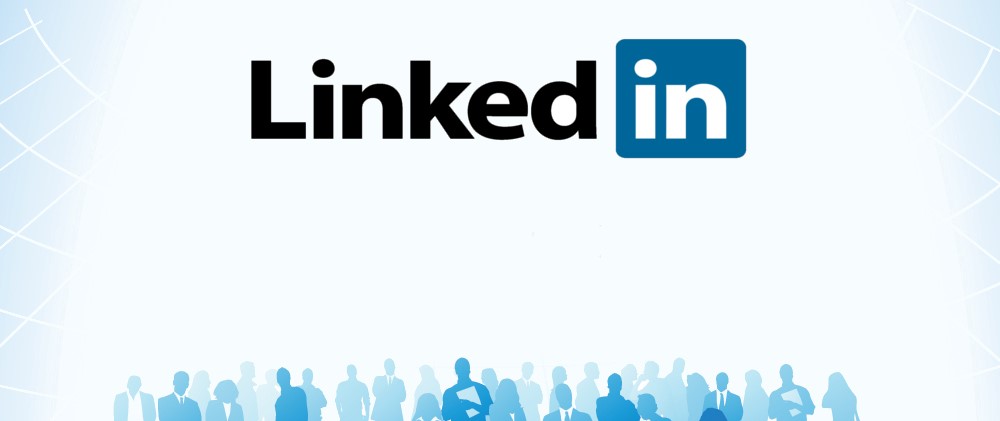 6. After two weeks, re-invite the people who did not respond to your initial invitation - As any experienced recruiter will tell you, recruiting is a numbers game. If they have not replied/deleted/ignored your invitation to connect – send them another one!

7. Personalise the invitation - This is a must, in any e-mail / in-mail you send. If you can't take the time to write a personal email (not cut and paste), why should anyone take the time to read it?

8. Do not use the "ask for an introduction" feature - It's a waste of time! And it makes you lazy. If you have a name, city company name and title, you should not need any more information to pick up the telephone and ask for this person by name. Besides, if you still need an introduction to speak to someone, once you have all of their work information…then perhaps it's time to reconsider professions!

9. Be nice - Recruiters tend to hoard contacts and keep them locked away. Don't operate like this. Power is no longer measured by the contacts or information that you horde for yourself. Rather, power is now measured by the number of people who come to you for help, and the people who you help, so share your network.

10. Be visible to your network & groups - A relationship is like a muscle, the more you exercise it the stronger it becomes. Once you have grown your network, don't just sit there, ping it with content that is valuable and demonstrates your ability. This will help keep your name and your expertise at the forefront of everyone's mind going forward.

Remember job success is not about luck – it is about connecting with the top employers or recruiters and providing them with the information they need (and of course your profile must fully describe your knowledge, skill set and experience aligned to the role you are targeting - again contact me to ask how). Use these tips and your professional impact and visibility will greatly assist your job search. 

John

(What do you think? Please join the discussion by leaving a comment below).

John is the Head of Newhampton CV- the London based CV Experts, and is one of Europe's leading CV writers. He is also a Partner at Aston Hill Selection, an international Executive Search Consultancy. His work includes advising on key career moves, CV writing, interview coaching and LinkedIn Profile optimisation. He has worked with many leading corporate firms to ensure they appoint the best possible team or a key executive. John has both worked and lived in the UK, France and Sweden. He enjoys blogging as a way to share his up to date knowledge of the modern recruitment process and related topics.

Please Follow this blog by asking to connect with John on LinkedIn, or simply save this page onto your Browser if you would like to hear more from John in the future. Feel free to also connect via the NEWHMPTON CV Web site: www.newhampton.co.uk where you can request his expert feed back on your own CV and LinkedIn profile.

 

Categories: None

0

/